Protect the revolving door
to improve operational efficiencies and workforce safety
Request a Demo
IntelliCentrics' digital technology platform streamlines vendor credentialing to achieve the highest level of compliance.
A revolving door of visitors goes in and out of the healthcare facility daily, which makes it critical to create a safe and compliant work environment.
When you rely on our platform to manage vendor compliance, you will know with confidence that your vendors are vetted and cleared to enter your facilities.
With our technology, you get to:
Alleviate administrative burdens,

Reduce operational expenses,

Improve workforce safety, and

Pass compliance audits with ease.
Let us take care of your credentialing needs!

Need assistance?
If you are a vendor and need help with your account, please contact Customer Service.
Call: (817) 732-3873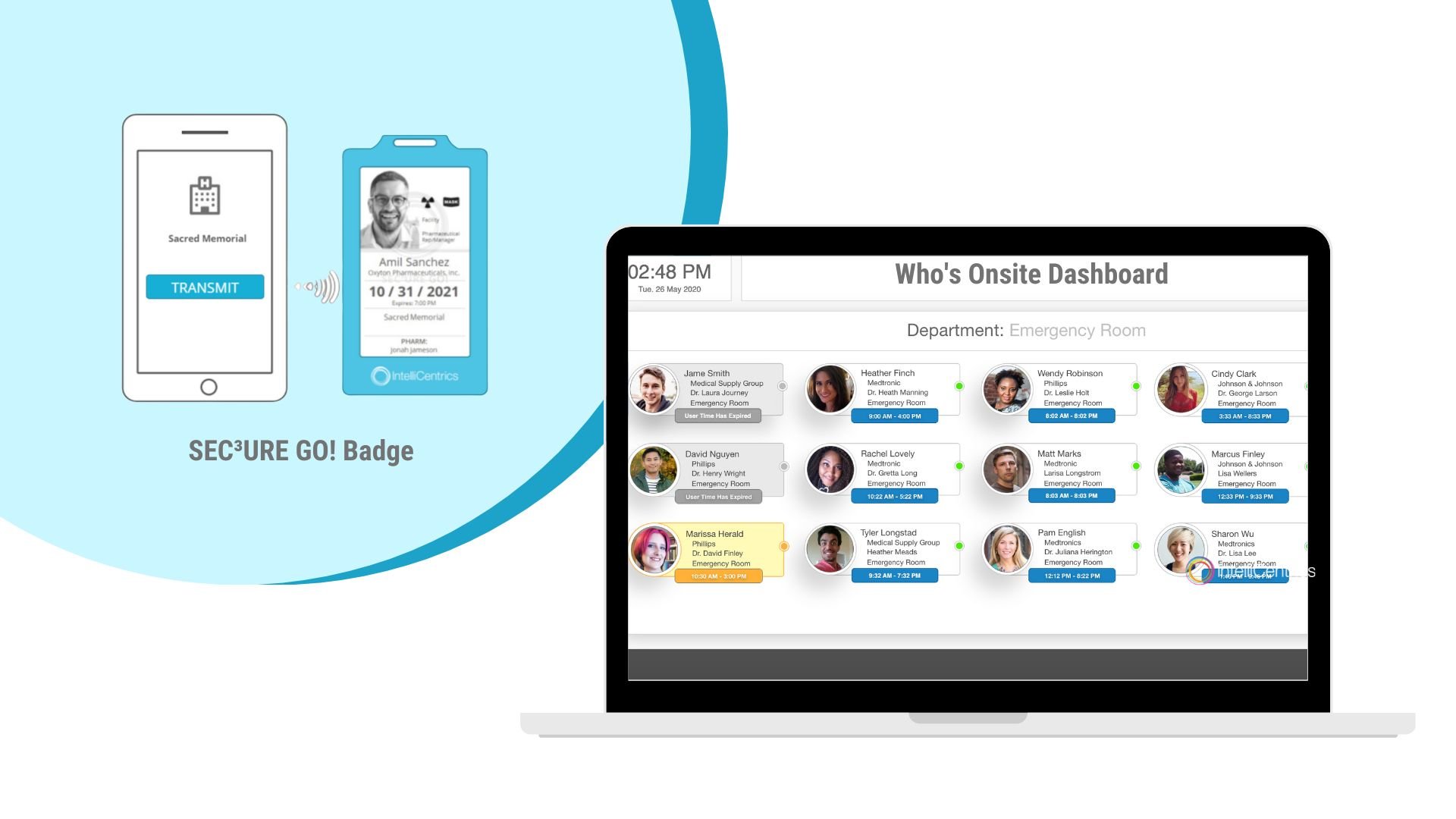 Vendor compliance is made easy and portable when we offer:
a digital badge for the most compliant check-in

credential-integrated meeting scheduling service

real-time onsite vendor tracking dashboard

CMS audit-ready reporting and analytics